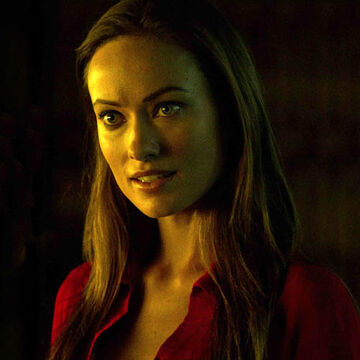 Rachel Salas is the mother of Will Salas. She had just turned 50 prior to timing out. At the start of the movie, she had a little under three days, but needed to pay rent, pay off the debt to Weis Timelenders, and had two days of work ahead of her. When she had finished paying her debts she went to the bus and was told that the bus to Dayton costs two hours, but she only had an hour and a half. The bus driver wasn't going to be a Good Samaritan, and told her that it's against policy to have her pay an hour and have her son pay the other one. He kicks her off the bus and she runs for the entire hour and a half, seeking help from any she saw along the way. Finally, she sees Will across the street running towards her. She had 9 seconds left to get to Will. They finally catch up, but Rachel drops into his arms. He looks at her time and she had timed out.
Rachel is portrayed by Olivia Wilde
Family
[
]
Will Salas - Son; alive
Unnamed husband - Deceased
Trivia
[
]
| | |
| --- | --- |
| | Here is spoilers. So if you have not seen the movie. Turn back. |
Rachel had just turned 50.
She had 3 days left to live, but had to pay her debt.
She was the last one out of Will's parents to get timed out
Will and Rachel were going to celebrate her 50th birthday after work, but she timed out before he could get to her.